INTRODUCTION
Cancer is a disease of the genes. Like every human being, each person's cancer is unique. Unfortunately, conventional 'Standard of Care' approach does not take into consideration the overall genetic architecture of a particular patient's tumor and consequently patients usually suffer due to failed therapies or aggressive relapse. It is thus imperative that the genetic architecture of the tumor is studied comprehensively before deciding the treatment plan, especially where treatments are failing or even the Standard of Care options are unsatisfactory.
It is critical to study the genetic structure of the tumor before deciding the treatment plan, which can be further personalized.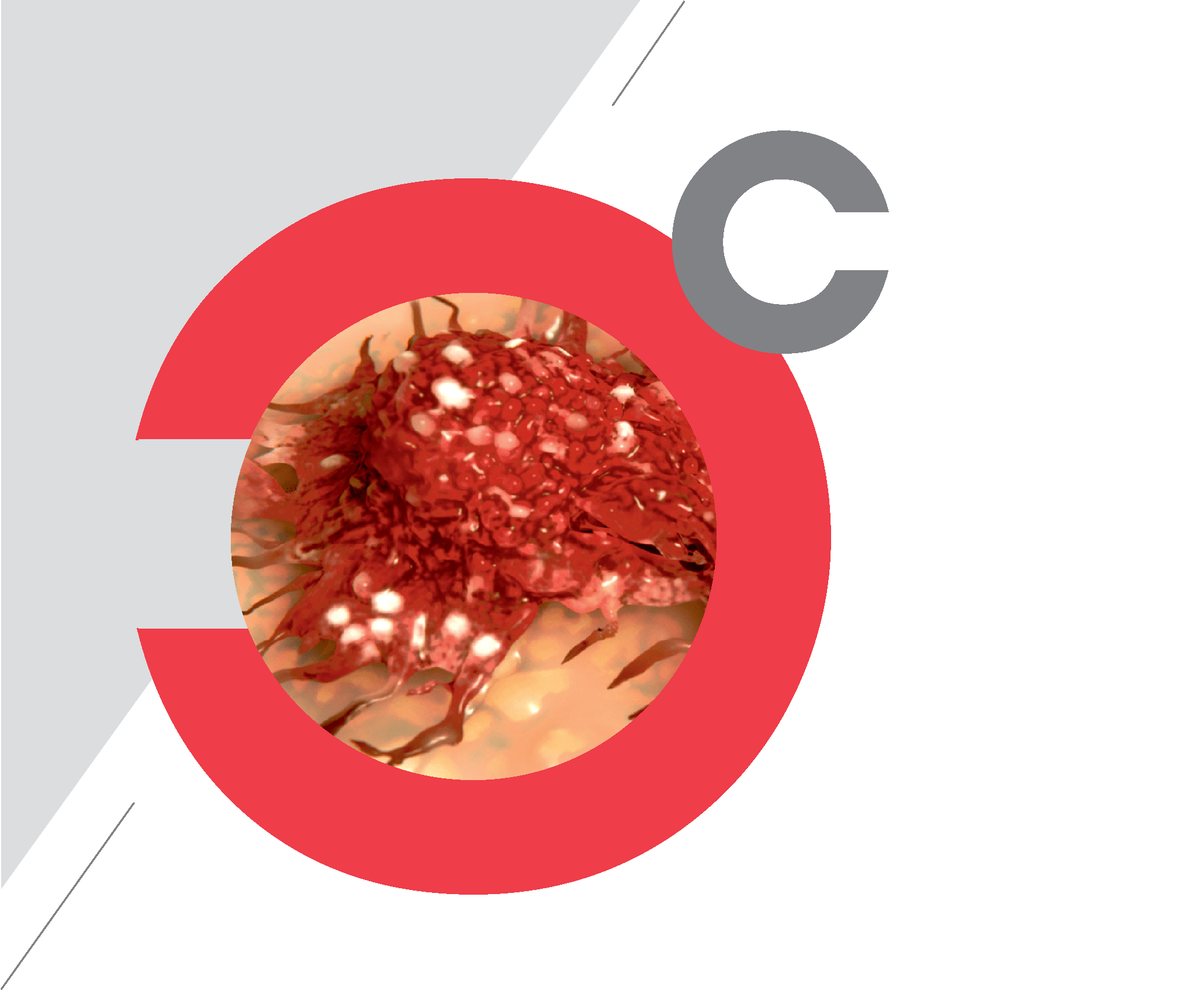 About Exacta
Exacta® is an intensive and in depth tumor gene expression analysis. It analyses 100s of millions of data points at the molecular level to reveal all possible targets for precision drugs. Exacta® is one of the most powerful tumor investigation and is an extreme analytical tool that reveals the driven mutations and pathways driving a person's cancer. Exacta is best molecular analysis for difficult cancers.
Features of Exacta
Determines deepest genetic secrets of an individual patient's cancer.
Accurate, multi-coordinate analysis of all 22,000 genes in the cancer genome.
Reaches the depths of cancer's mechanism through 100's of millions of data points.
Reveals mutations and pathways that are propelling a particular cancer in an individual.
Enables a highly sophisticated treatment strategy beyond conventional perspective.
FOR WHOM?
Exacta® is useful for cancer patients where:
First-line therapy has failed
Cancer is high-grade / metastatic
Risk of therapy failure is high
For newly diagnosed patients to explore best therapy options
HOW IT WORKS?
Exacta® involves analyzing an individual's blood or other body tissue to look at his or her DNA, chromosomes, or proteins for a change, or mutation, that is associated with a genetic condition. When a mutation occurs, it may affect all or part of a gene and can result in an abnormal function leading to disease.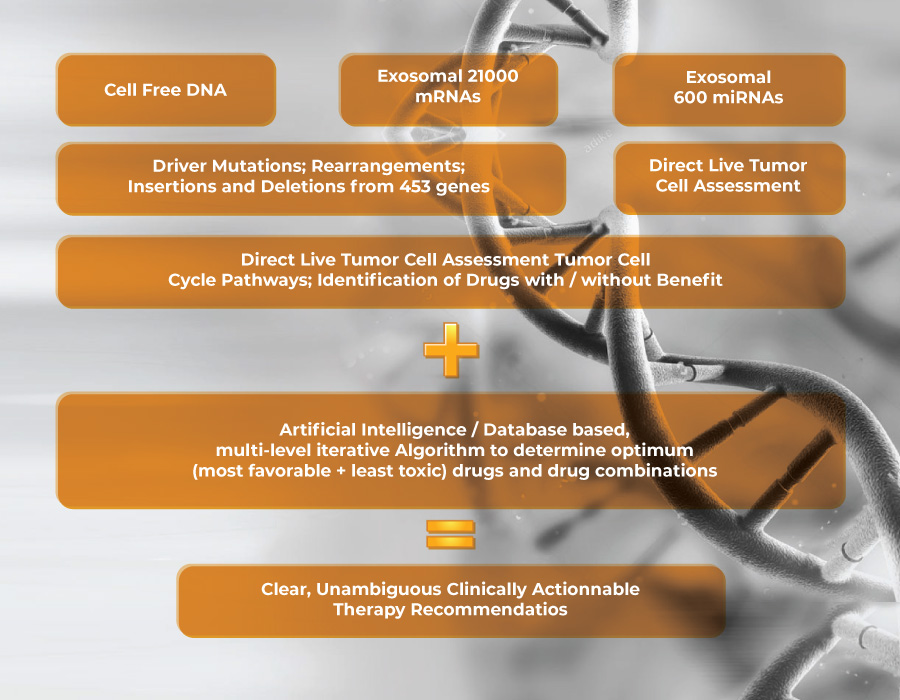 MOST OPTIMAL TARGETED THERAPY SELECTION
Exacta® conducts comprehensive molecular analysis for possible molecular targets and cell cycle pathways, to identify the most appropriate molecular targets for targeted therapy. We analyse all relevant biomarkers for targeted therapy selection including mutations, deletions, gene rearrangement, gene amplification / expression. With confounding impact of simultaneous resistant molecular alterations or sensitizing mutations, Exacta® gives better therapy selection than single gene test-based therapy.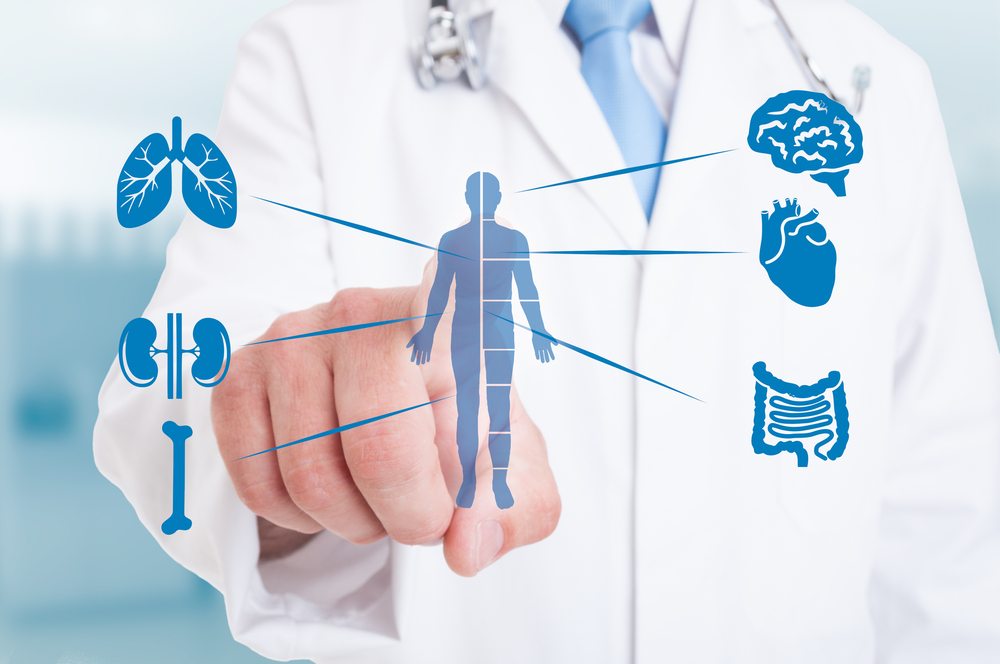 Longitudinal Disease / Therapy Monitoring
Comprehensive Exacta® help in tumor burden and therapy response monitoring as well as detection of early therapy failure or recurrence.
Drug Toxicity / Adverse Drug Reactions
Exacta® aids in selection of therapy with minimal side effects and best tolerance based on germline Drug Metabolizing Enzyme (DME) response for likely drug toxicity / ADR prediction.
Most Optimal Cytotoxic Therapy Selection
Comprehensive Exacta® includes chemosensitivity testing for cytotoxic drug efficacy prediction. Detection of gene expression helps to predict cytotoxic drug response / resistance of cancer genome.
Drug Repurposing
With recurrent or high-grade cancer which has progressed despite therapy, Exacta® can explore each and every possible therapeutic option by analysing all molecular alterations.
Therapy Recommendation
Exacta® guides therapy recommendation based on indication of Angiogenic / Proliferation / Metastatic / Recurrence potential of the tumor.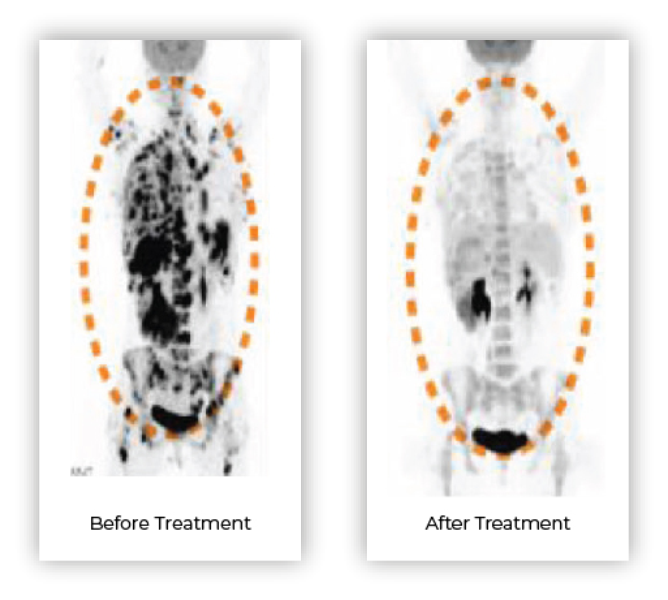 Story 1
A 22 year old female student was diagnosed with breast cancer. However, cancer had progressed following 5 lines of therapy.
Genetic testing at Datar Cancer Genetics Limited, identified the cause and helped to provide individualised cancer therapy.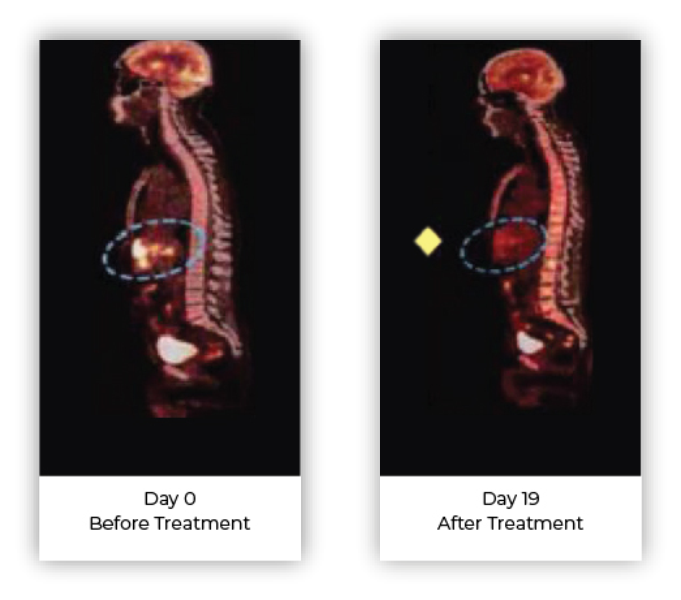 Story 2
A 57-year-old male patient, diagnosed with melanoma, had tumor progression despite 4 lines of therapy.
We, at Datar Cancer Genetics Limited, identify individual genetic mutations and expressions and target with focused therapies, rather than a generalized ad-hoc treatment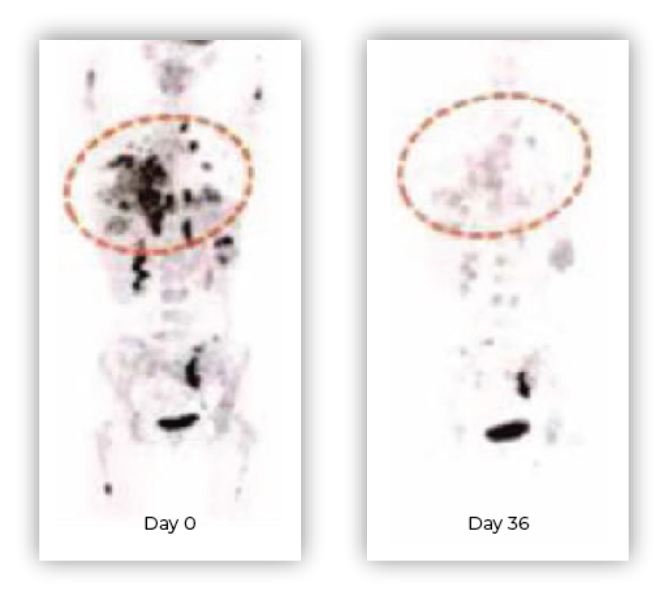 Story 3
A 21-year-old female college student was diagnosed with Ewing's Sarcoma.
Despite of 4 lines of therapy, her cancer had progressed.
The results of genetic testing at Datar Cancer Genetic testing Limited revealed relevant treatment options based on the molecular profile of the tumor.
Why is personalized cancer therapy critical?
Chemotherapy is the standard treatment most patients receive for every type of cancer. However, cancer is a complex disease. The gene mutations may differ largely from person to person even for the same type of cancer. Hence, personalized cancer therapy is crucial for an intelligent and informed fight against cancer.
What are the benefits of targeted therapies?
Since each person's genes are different, the cancer treatment may also vary from person to person. There are a constantly growing number of newly developed medications that target specific mutations or other actionable genetic alterations within cancer cells.
What will Exacta tell me about patient's cancer?
The purpose of Exacta is to identify the best available treatment plan that can be specifically designed for your tumor architecture. Exacta will identify the genetic mutations present in your tumor and correlate them with the gene expression and pathways which are activated or deactivated in your cancer. From this study, the treatment options that are associated with clinical benefit (targeted therapies) or lack of clinical benefit (tumor-resistant therapies) are revealed. This means that the oncologist may elect an alternative treatment instead of putting the patient through the pain, suffering and cost of chemotherapy, which is unlikely to have any positive impact. It helps the oncologist to take appropriate strategic decisions with deep evidence-based information to ensure personalized and effective treatment.
How is Exacta different than tests offered by other labs?
Exacta is the most extensive and comprehensive test available for cancer anywhere in the world. Other molecular tests look at only a few tumor DNA mutations (1/2 mutations out of 22,000 genes) or isolated gene expressions. As opposed to this increasely inadequate and extremely superficial approach, Exacta includes analysis of not only all 22,000 tumor DNA genes but also all 22,000 mRNA and 750 miRNA genes. The total DNA generated is more than 8-10 billion individual data points. It studies all known markers relevant for therapy and prognosis. It puts together all the coordinates of tumor growth, metastatic potential, and drug response to give the most effective treatment options for that particular patient.