INTRODUCTION
Pharmacokinetics and pharmacodynamics of a drug depends on complex processes that are coded by different genes influencing drug transport, metabolism, and mechanism of action. When gene mutation and polymorphisms occur, the drug affinity towards metabolic activity or receptors also differs. More than 75% of the metabolic interactions of drugs are mediated through Cytochrome P450. We analyse the gene variant related to the ubiquitous P450 group of genes besides other relevant alleles. Among the various factors that influence expression and function of the enzymes to predict pharmacokinetics and drug response, monogenic polymorphisms play a major part in the variability of enzymes.
Datar Cancer Genetics Limited offers Pharmacogenetic testing that tests certain genes to determine how individuals will react to specific medications. This testing will help you to prescribe right medication and reduce risk of side effects.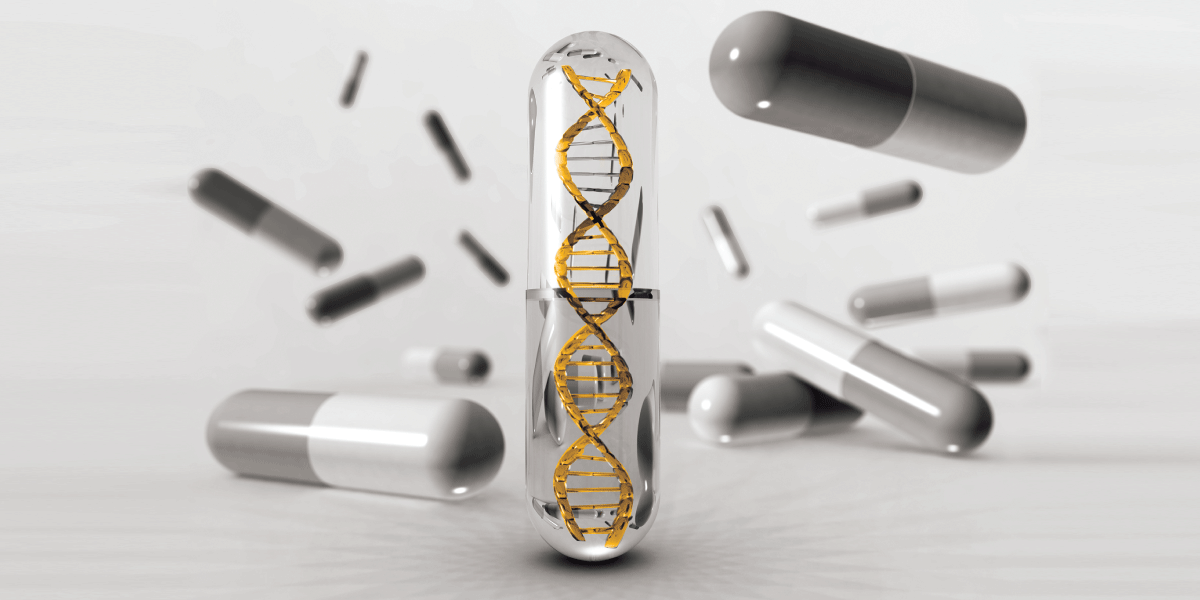 About Pharmacogenetics testing
Drugs are a significant cause of morbidity and mortality, induced by Adverse Drug Reactions (ADRs). Although, till recently, the efficacy of drugs and their possible reactions were largely speculative for a given individual, recent developments in genetic sequencing technology and bioinformatics have lifted the veil of uncertainty.
Features of Pharmacogenetics
Provides insight into patient's metabolic response
Surer, safer and selective drug therapy
Avoids Overdose / Underdose
Minimizes Adverse Drug Reactions (ADR)
Eliminates trial and error in therapy
Optimises therapeutic response
Affordable and once-in a-lifetime cost
Protects doctor from medicolegal complications
FOR WHOM?
PGx is useful for patients who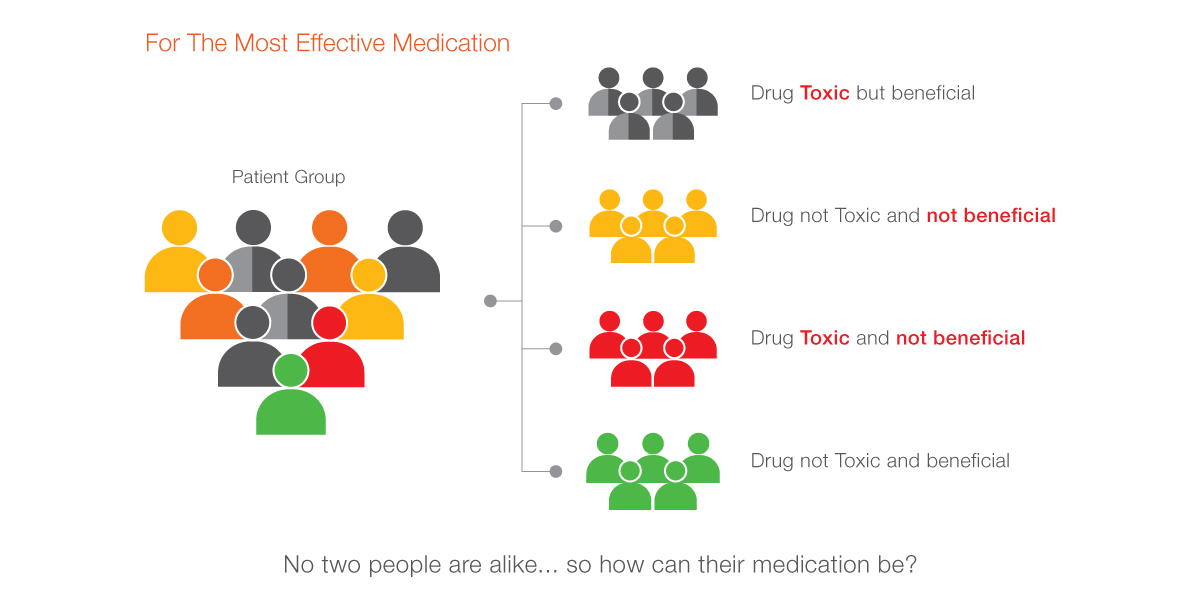 Are experiencing less than desired medication response
Are showing unwanted side effects
Take multiple medications due to medical comorbidities
Want to avoid adverse drug reactions (ADRs) and additional healthcare costs
Genetic polymorphisms influencing drug response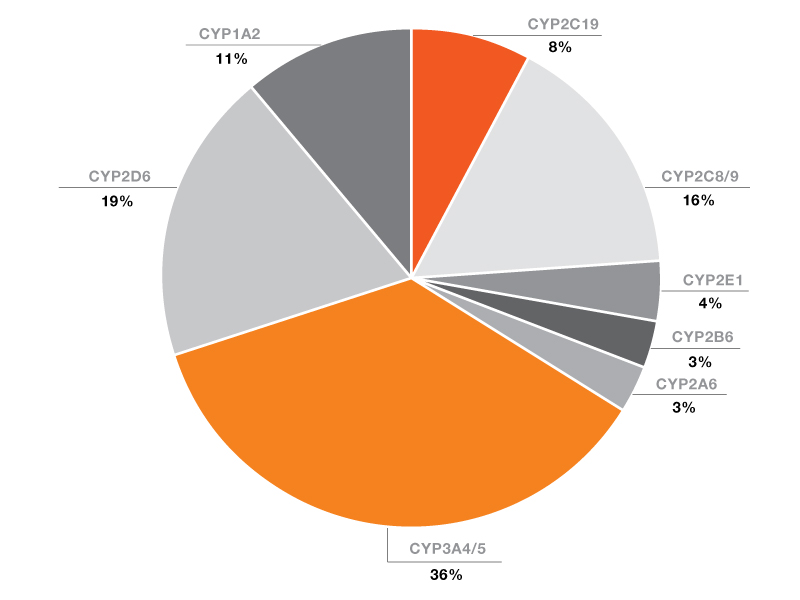 Need for personalized medicine
Drugs interact with specific targets localized in the plasma, on the cellular membrane or in cytoplasm for a clinical effect. In case of polymorphism or mutation, qualitative (e.g. in the amino acid sequence) or quantitative (in the levels of gene expression) modifications usually lead to commonly observed biological variability. In this scenario, a drug that is safe and efficacious in general population, may cause severe adverse effects in individuals carrying the disease gene.
HOW IT WILL HELP YOU?
When you combine PGx testing with your own medical expertise, you'll be more confident that your patients are getting the most suitable medication for their needs, based on their genetics.
Insight into patient's metabolic response
Surer, safer and selective drug therapy
Avoidance of Overdose / Underdose
Minimizes Adverse Drug Reactions (ADR)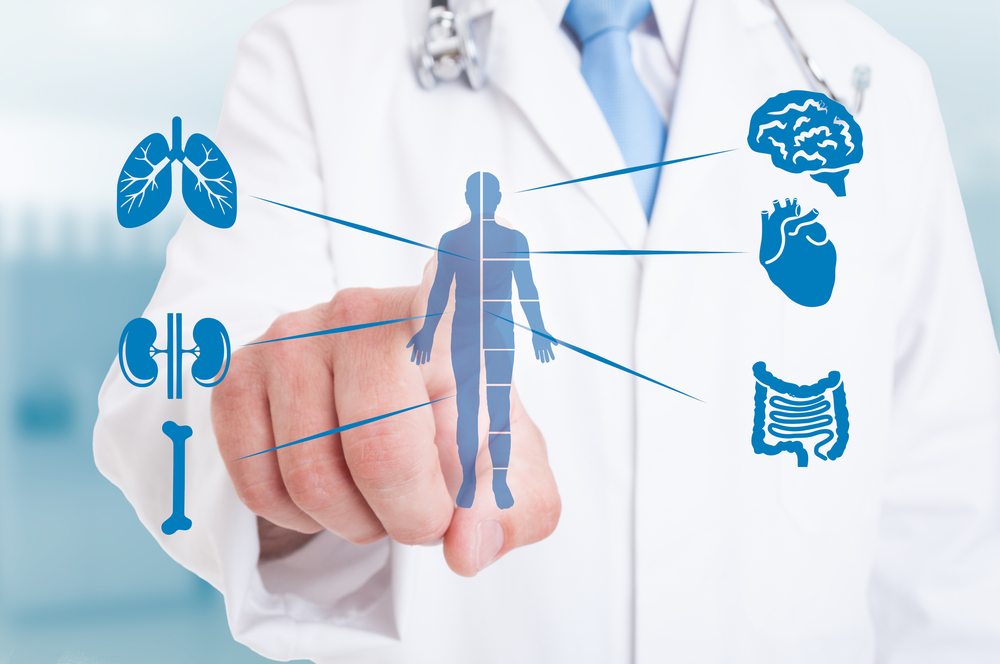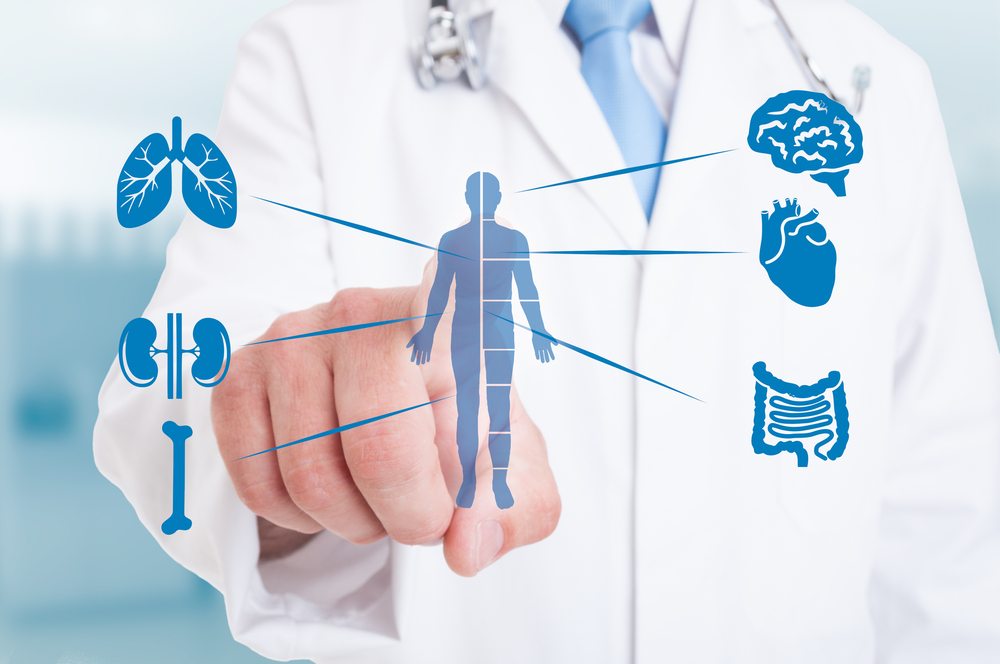 Eliminates trial and error in therapy
Optimizes therapeutic response
Affordable and once-in-a-lifetime cost
Protects doctor from medico-legal complications
MEDICATIONS COVERED
Our PGx testing technology covers broad range of prescription and over-the-counter medications, and as such allows prescribers to incorporate an individual's genetic profile to make better and more informed medication therapy decisions.
Neurology / Psychiatry Drugs
Amitriptyline
Aripiprazole
Atomoxetine
Carbamazepine
Citalopram
Clobazam
Clomipramine
Clozapine
Desipramine
Doxepin
Escitalopram
Fluoxetine
Fluvoxamine
Haloperidol
Imipramine
Nortriptyline
Olanzapine
Paroxetine
Perphenazine
Pimozide
Risperidone
Sertraline
Thioridazine
Trimipramine
Venlafaxine
Zuclopenthixol
Oncology Drugs
5-Fluorouracil
Capecitabine
Carboplatin
Cisplatin
Tegafur
Cytarabine
Docetaxel
Doxorubicin
Gemcitabine
Irinotecan
Mercaptopurine
Methotrexate
Nilotinib
Oxaliplatin
Paclitaxel
Pazopanib
Pemetrexed
Tamoxifen
Thioguanine
Cyclophosphamide
Belinostat
Immunosuppressive
Drugs
Azathioprine
Tacrolimus
Mercaptopurine
Thioguanine
Sirolimus
Antiretroviral Drugs
Abacavir
Efavirenz
Nevirapine
Tenofovir
Other Drugs
Morphine
Opioids
Tramadol
Diclofenac
Celecoxib
Antiviral Drugs
PEG-Interferon
Ribavirin
Asthma & COPD Drugs
Salbutamol
Salmeterol
Cardiovascular Drugs
Warfarin
Acenocoumarol
Carvedilol
Clopidogrel
Rosuvastatin
Aspirin
Simvastatin
Atorvastatin
Fluvastatin
Metoprolol
Perindopril
Should everyone have pharmacogenetic tests performed?
Currently they are only indicated if a person is going to take, or is taking, a drug that has an accepted pharmacogenetic test associated with it.
How do pharmacogenetic tests differ from genetic tests?
Pharmacogenetic tests are performed to evaluate a person's potential response to a drug therapy. Most genetic tests have been developed to help diagnose or predict the development of a genetic disease, for forensic medicine purposes, and in establishing parentage.