INTRODUCTION
TrubloodTM is a revolutionary Encyclopedic Liquid Biopsy that aims to substitute invasive tissue extraction for all cancers. Conceptualized and developed by Datar Cancer Genetics Ltd by efforts of several dozen scientist working relentlessly for the last five years, Trublood has been validated over thousands of samples – both from asymptomatic individuals and cancer patients.
Eliminates all Risks and Inconveniences Associated with Invasive Biopsies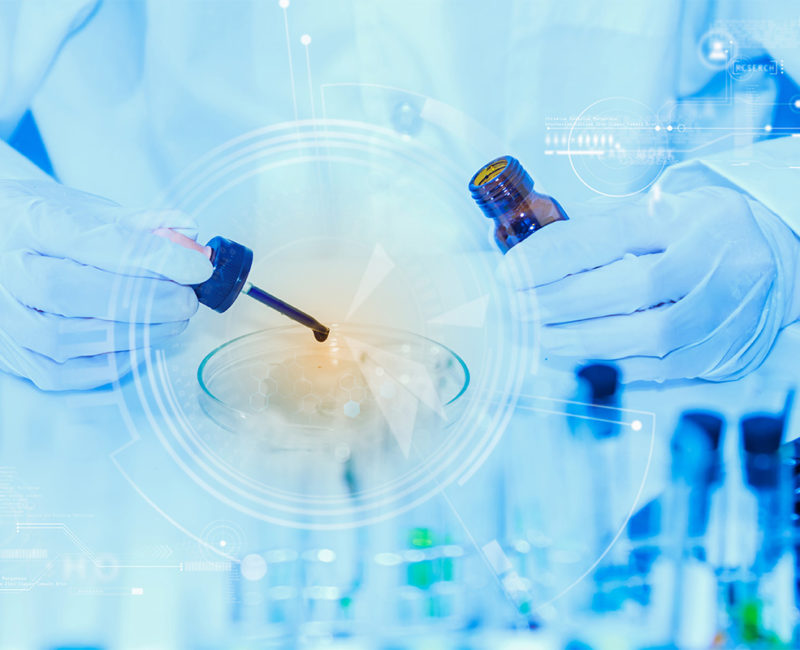 About TruBlood
trublood™ is a non-Invasive, blood-based investigation for symptomatic individuals who have been advised a biopsy to check for malignancy.
trublood™ can also be considered for patients where an invasive biopsy has been inconclusive or inconsistent with clinical observations.
trublood™ is also recommended in case of suspected metastatic relapse to rule out new primary.
trublood™ utilities a proprietary technique to capture Circulating Tumor Cells from the blood with extremely high efficiency as well as permits Genomic Analysis of Circulating Tumor DNA.
Features TruBlood
Diagnostic determination i.e. malignant / non-malignant
Organ of origin confirmation
Classification viz. Adenocarcinoma / Squamous cell carcinoma etc.
Sub-classification viz. Hormone Receptor +ve / -ve etc.
lmmuno-cytochemistry for treatment guidance
FISH
ctDNA (Circulating Tumor DNA)
Invasive Biopsies can be Challenging
Risk of pain, complications related procedure and anaesthesia
Tissue sampling may be non-representative I inadequate
Risk of Tumor seeding by needle I Tumor handling
Repeat Biopsies are traumatic for the patients and carry higher risks
Advantages
Comprehensive Analysis of Circulating Tumor Cells, Tumor Associated Cells and ct-DNA enables classification, sub-classification, identification of origin of cells and other lmmuno-Cytochemistry Investigations that can completely substitute invasive biopsies without compromising on relevant information.
Validated for all solid organ cancers with more than 15,000 samples from cancer patients being the world's largest trial (CTRl/2019/03/017918)(http://ctri.nic.in/Clinicaltrials/pmaindet2.php? trialid=31879&EncHid=&userName=CTRI/2019/03/017918)
Accuracy better than 97%. Turn Around Time (TAT) 7 working days.
Extreme patient convenience (patient need not travel for the procedure and blood can be collected from the privacy of home / office) and can be highlight of cancer center.
Will be available from early 2020.